Events
THE BARAAT PROCESSION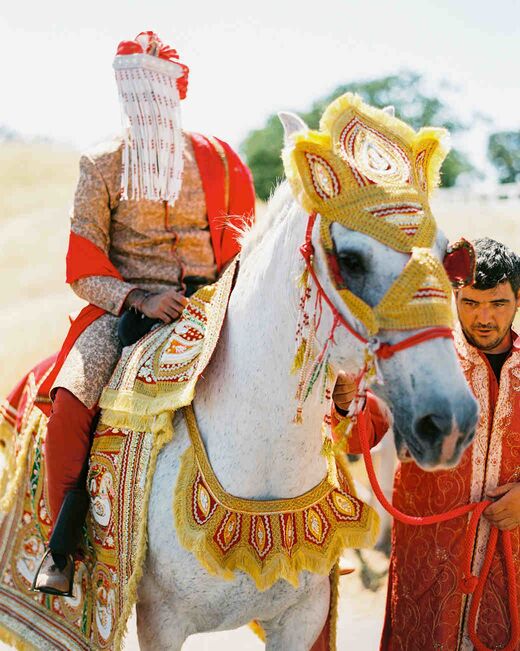 The Baraat Procession symbolizes the Groom's arrival. Vikram is escorted to the entrance of the wedding venue by his friends and family with a lot of singing, music, and dancing. Yes, he will be riding a decorated horse. The wedding celebrations commence with Priyanka's family welcoming Vikram, his family, and friends to the wedding venue.
The Milni ceremony is a special greeting of the arriving Baraat by the Bride's family. Sangita, Priyanka's mother, blesses Vikram and applies a Tilak (red mark on forehead) as a sign of welcome and to invite good luck. Vikram is then escorted by Priyanka's parents to the mandap where the wedding ceremony takes place.
The Baraat starts promptly at 3 PM so please don't be late! Give yourself ample time to get ready and make your way to the event venue.
THE WEDDING CEREMONY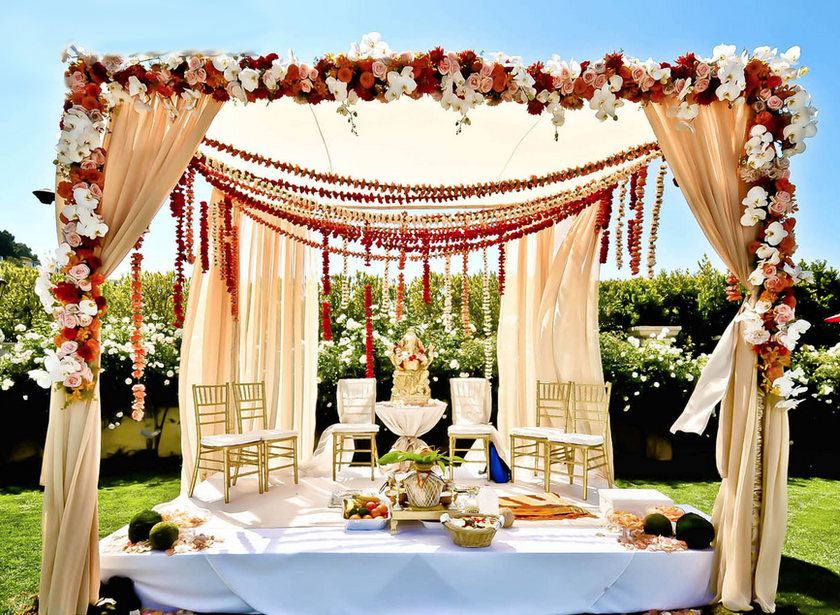 In the Hindu tradition, the marriage is not just a lifelong commitment between two individuals but it is a union of two souls and their extended families. The ceremony is conducted in Hindi and is composed of very symbolic rituals. Highlights include the Ganesh Puja (to protect the couple and remove any obstacles in their way), the Tying of the Knot (symbolizing combining of body and soul), and the Fire Walk.
The ceremony will start immediately after the Baraat (est. 3:30 PM) and take approximately 1 hour. It is outdoors, but Vikram and Priyanka have taken precautions - guests will have ample shade, water, and fans to stay cool in the Texas heat!
Cocktail Hour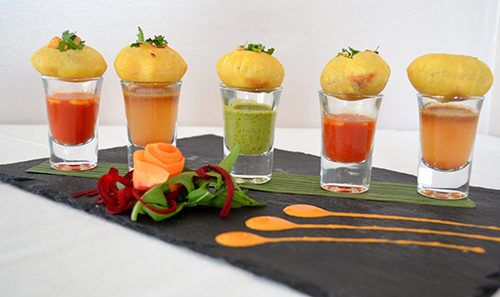 While Priyanka and Vikram take wedding photos and perform a wardrobe change, guests are invited to a Cocktail Hour on the lawn of the venue immediately following the Wedding Ceremony. If temperatures are uncomfortably high, guests are welcome to take their seats inside the reception area.
Lawn games, such as cornhole, washers, giant Jenga, will be provided along with refreshments and several types of Chaat (Vikram's favorite Indian snacks).
THE RECEPTION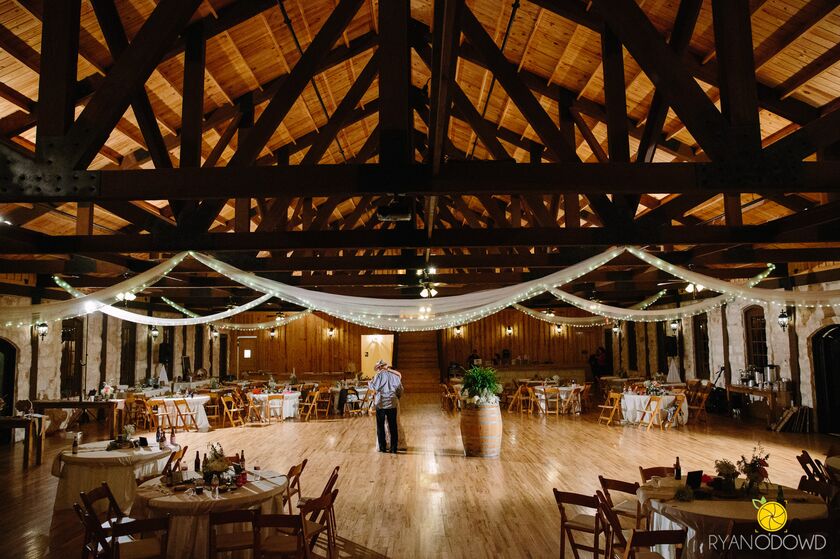 The Wedding Reception will take place from approximately 6:30 PM to 11 PM. A wide assortment of festivities have been planned including wedding speeches, the Shoe Game, dances, and fireworks (still, trying to get this approved but I figured I'd put it in the website to accelerate the approval process).
Guests are encouraged to take as many photos as possible at the photo booth and share all photos from the Evening via The Guest app.
Music will be played by DJ Mahesh and will feature Bollywood Hits, Top 40s,, some Country music, Drake, and The Killers.
There will be a wide assortment of Indian delicacies and the drink menu is hand-designed by Vikram and Priyanka featuring specialty cocktails from their relationship.
Guest Accommodations
Holiday Inn Hotel & Suites Mckinney-Fairview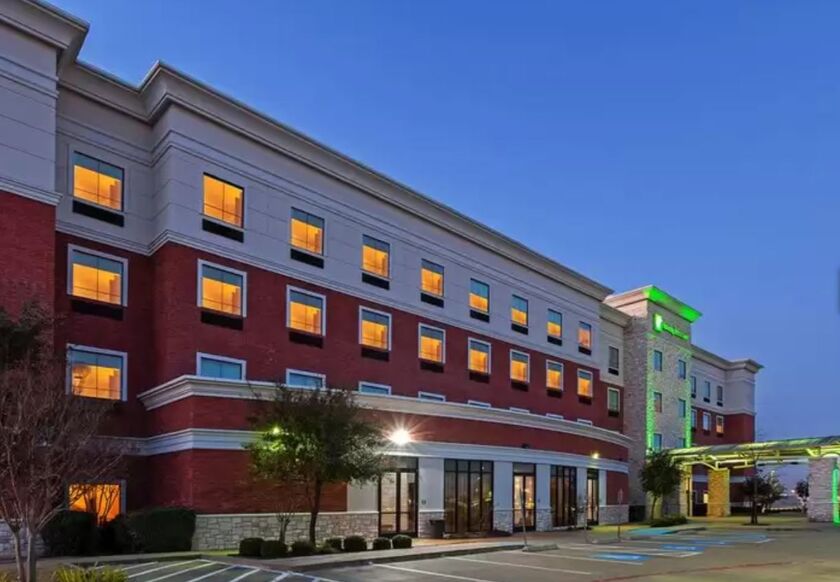 3220 Craig Dr, McKinney, TX 75070, USA
469-952-2044 | Selina@ascendgrowth.com
Check-in:
August 29th, 2019 |
Check-out:
September 1st, 2019
Rate:
~99
Use Code:
VPS
The Wedding Block is live and you can go ahead and start booking! If a desired option (as listed below) runs out, contact the hotel directly or let me know and I will have the hotel add additional rooms to the block.
Room types include Standard Double Queen ($104/night) and Single King ($99/night) rooms. Breakfast is INCLUDED in the room rates.
Double Queen, Studio King, and 1 BR King Suites ($114/night) are available as well. However, to book these larger rooms, please contact me or the hotel directly.
This will be the preferred hotel for the wedding party.
TownePlace Suites by Marriott Dallas McKinney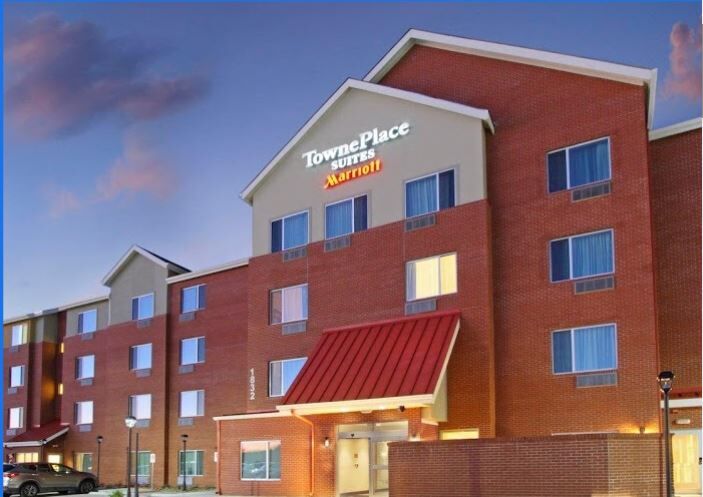 1832 Marketplace Dr, McKinney, TX 75069, USA
214-726-9030
Check-in:
August 29th, 2019 |
Check-out:
September 1st, 2019
Rate:
$99
Use Code:
VPSVPSA
Located across the highway from the Holiday Inn, TownePlace Suites is the recommended hotel for those that want to stay at a Marriott property.
Only King suites are available ($99/night). Rooms come with a full kitchenette and breakfast is INCLUDED in the room rate.
AirBNB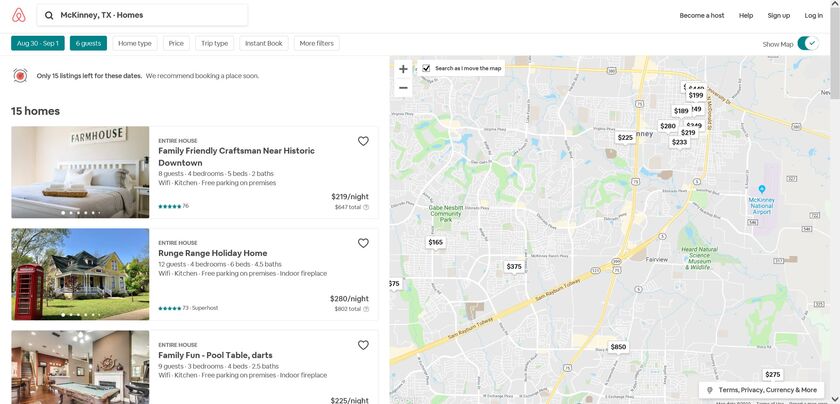 Check-in:
August 30th, 2019 |
Check-out:
September 1st, 2019
Rate:
$200-300/night
Don't want to stay at a hotel? Get a couple families together and book an entire house on Airbnb.
Social Media
Facebook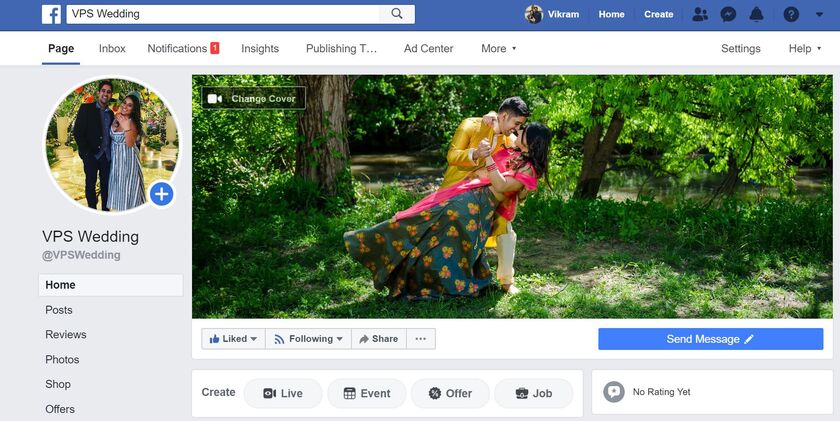 Be sure to check out the VPS Wedding Facebook Page and 'Like' it to subscribe. Guests can also click 'Send Message' to interact with the VPS Wedding chatbot. The page will allow you to stay up-to-date with the latest wedding details and will let Vikram and Priyanka easily communicate with you!
Instagram
Do it for the 'gram. All guests are encouraged to take pictures of the wedding and post on social media using the hashtag (#VPSWedding).
Snapchat
All guests are encouraged to take pictures on Snapchats (filter optional) and share with the bride and groom!
On the wedding day, multiple Snapchat Geofilters will be available along with a 'VPS Wedding' custom story during the wedding. Be sure to friend Vikram (vix123) and Priyanka (pri1692) to access the story!
Update Contact Info
As our closest friends and family, we've done our best to collect your accurate contact info. However, if you feel we don't have the latest info, please send it to us here!